I'm thrilled to have been asked to participate in Pyramid Hill's Big Little Art Show. 
I'll have 3, one-of-a-kind pieces up for auction and 50% of my sales will benefit Pyramid Hill. And what's better than supporting the arts? Um...nothing.
About Pyramid Hill
Pyramid Hill is a 300+ acre sculpture park with 60+ monumental outdoor sculptures displayed in a landscape of rolling hills, meadows, lakes, and hiking trails in Hamilton Ohio. The park also features an Ancient Sculpture Museum that displays Greek, Roman, Etruscan, Syrian and Egyptian sculptures  dating to 1550 B.C. The Museum Gallery hosts exhibitions by local, regional and national artists. Pyramid Hill is also the only museum you can experience in an Art Cart! 
Attracting more than 30,000 visitors  annually, Pyramid Hill serves as the largest cultural tourist attraction in Butler County, OH.
The Jewelry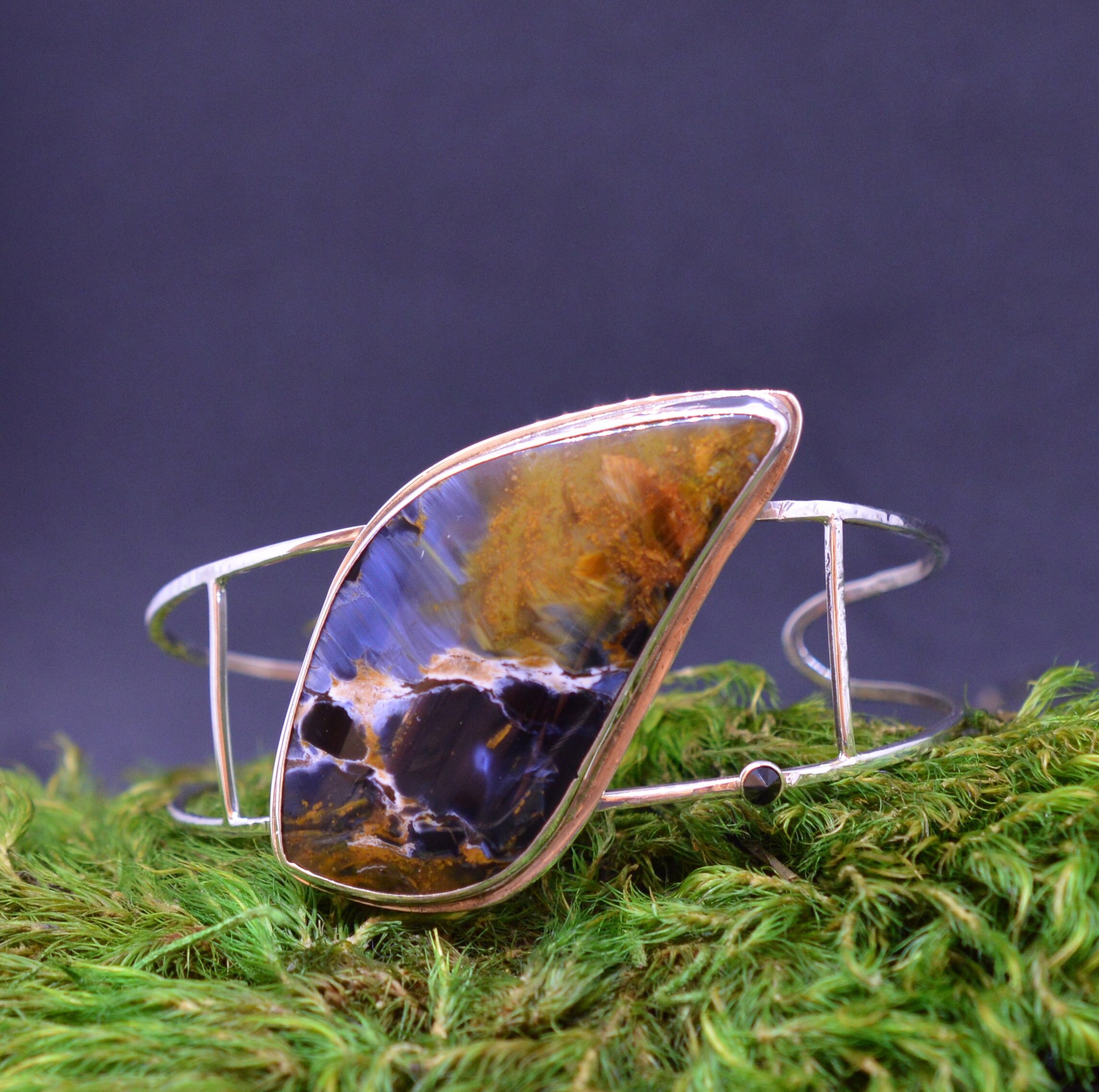 African Pietersite Cuff Bracelet
This hand-forged sterling silver cuff supports a moody African Pietersite stone and a tiny black spinel. A statement piece, and then some.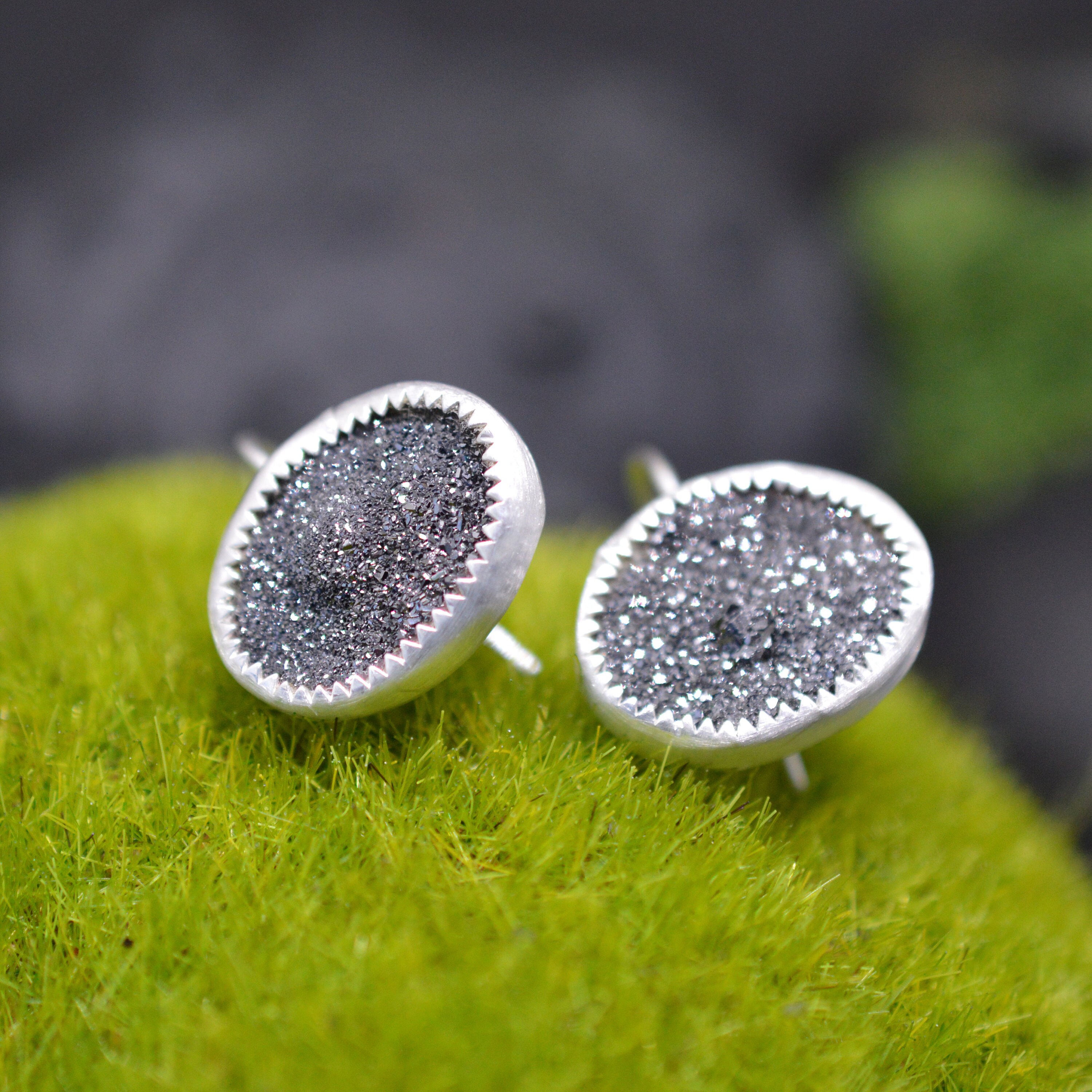 Black Drusy Earrings
Sparkling black drusys are hand-set in sterling silver that I gave a matte finish. Pretty for both day and night time wear. Did I mention they sparkle? Like crazy? Because they do.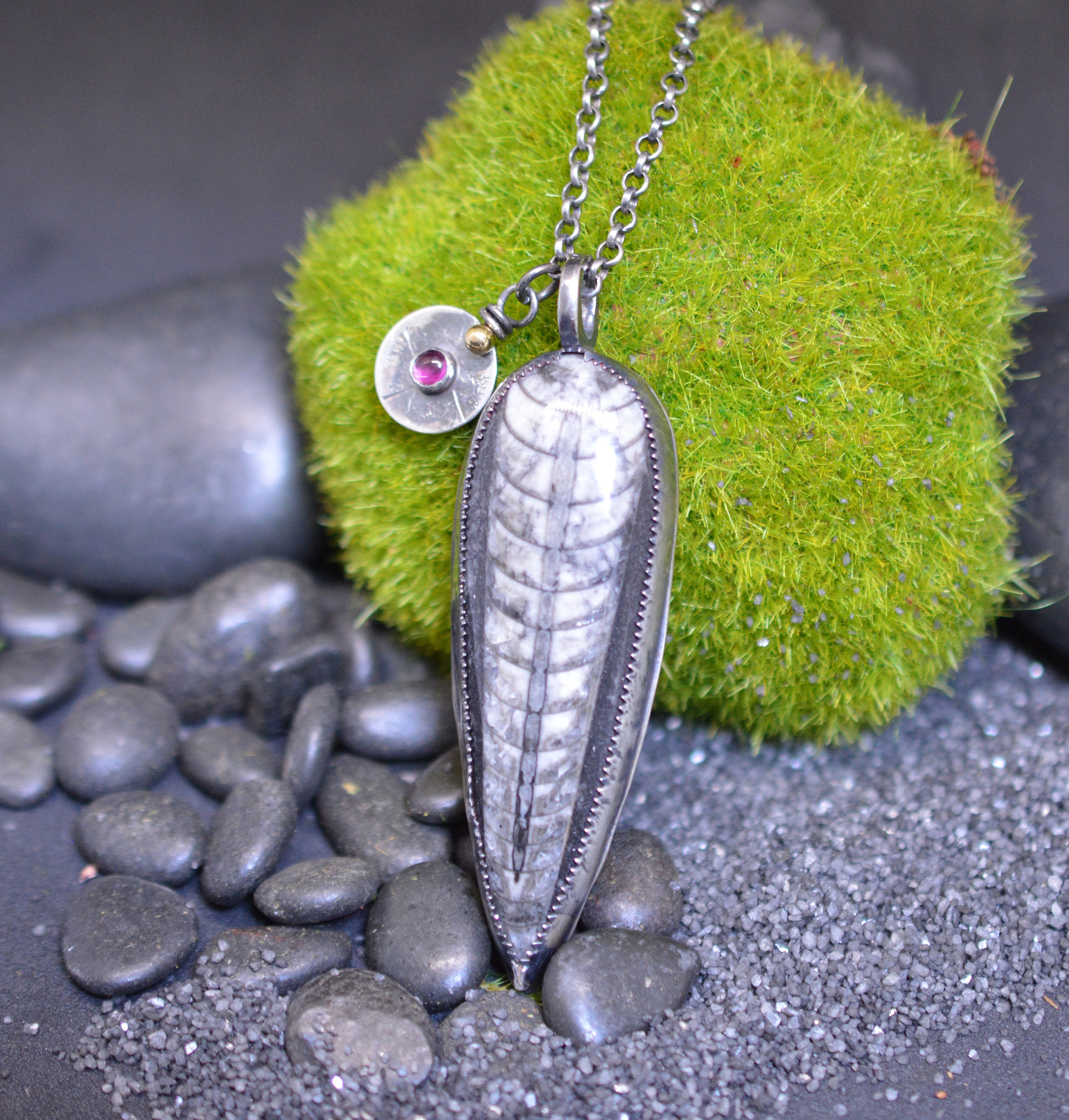 Orthoceras Necklace
Orthoceras is a fossilized mollusk shell from 400 million years ago and an early ancester to squid. Pretty cool, huh? This one is set in blackend silver and dangles from a long black silver chain. For extra bling, I've added a silver charm with a lab-created ruby and 14K gold-filled ball.